The Best Supply Chain Management Software for Small Businesses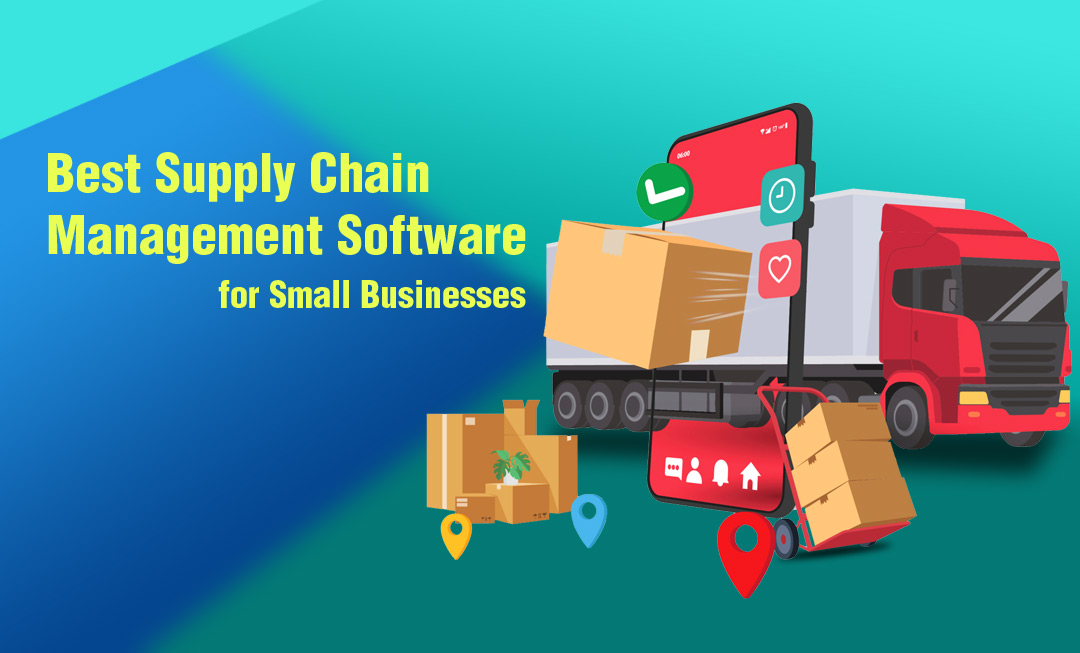 In a global economy, Supply Chain Management (SCM) is the process of organizing and coordinating all the resources and activities involved in bringing a product or service to market. It's a complex undertaking that requires planning, coordination, and execution across multiple departments and locations. If your small business is ready to take on SCM, you need the right software in place to support your efforts. In this article, we'll introduce you to the best SCM software for small businesses.


Functions of Supply Chain Management Software
Supply Chain Management Software
is a tool that helps businesses manage their supply chain. It can be used to track inventory, create and manage orders, and monitor supplier performance. Supply chain management software can also help businesses plan and optimize their supply chain.
Inventory Management:
Supply chain management software can help businesses track their inventory levels and identify areas where stock needs to be replenished.
Order Management:
Supply chain management software can be used to create and manage orders. It can also help businesses track the progress of orders and monitor supplier performance.
Supplier Performance:
Supply chain management software can help businesses monitor supplier performance. This includes tracking supplier on-time delivery rates, quality of products, and price competitiveness.
Supply Chain Management Software in India
Supply chain management software is a boon for small businesses in India. It helps them keep track of their inventory, invoices, and shipments. It also helps them manage their supply chain effectively.
The software has a central repository where all the information related to the supply chain is stored. This helps businesses in India to have a clear picture of their supply chain. They can also access this information from any location.
The software also provides businesses with real-time alerts. This helps them take corrective action in case of any problems.

The software is very user-friendly and can be easily installed on any computer. It is also compatible with various operating systems like Windows, Linux, and Mac.


SCM Vendors in India

There are many different types of SCM software available on the market today. However, not all of them are created equally. When it comes to choosing the best SCM software for small businesses, there are a few things that you need to keep in mind.

One of the most important factors to consider is whether or not the software is able to integrate with your existing systems. This is especially important if you already have an ERP system in place. The last thing you want is to invest in a new system that is incompatible with what you already have.

Another essential thing to consider is the scalability of the software. As your business grows, you will need to be able to scale up your SCM solution accordingly. Make sure that the vendor you choose offers a scalable solution that can grow with your business.

Finally, take some time to look at the customer support options offered by the vendor. You want to be sure that you can get help when you need it. Look for vendors who offer 24/7 support and who have a proven track record of providing excellent customer service.

ACG Infotech online Supply Chain Management Software in India enables our clients to react in time to market scenarios with great speed. Otherwise, it could take a very long time to gather information and make decisions for purchases. With the help of this software solution, you will be able to make decisions in a few moments. Keeping in mind the ground realities of balancing demand & supply, the offered cloud-based solution combines the supplier's relationship management processes with procurement processes to cut the time delays and functional & geographical limitations. With the utilization of the offered system, distribution & manufacturing companies can get the appropriate balance between supply & demand and this will be done by the functionality of forecasting scheduling and production planning.


Importance of SCM software

The best supply chain management software for small businesses is the one that can save you time and money. With the help of SCM software, you can keep track of your inventory, manage your orders, and streamline your shipping process. By using SCM software, you can avoid the hassle of managing your supply chain manually.

Supply chain management (SCM) software is a critical tool for small businesses. It helps manage inventory, track shipments, and keep production schedules on time. In the face of ever-changing customer demands and volatile markets, an efficient SCM system is essential to maintain a competitive edge.

There are many different SCM software programs available on the market, so it can be difficult to choose the right one for your business. To help you make the best decision, we've compiled a list of the top SCM software programs for small businesses.

Each of these programs has its own strengths and weaknesses, so be sure to read through the reviews before making your final decision. However, we believe that any of these SCM software programs would be a great asset to any small business.  


ACGIL supply chain solution combines the best-in-class management options that provide you the power to plan & execute business supply chain strategies in faster and more profitable ways.