Enterprise Resource Planning is Crucial to Your Business. Learn Why!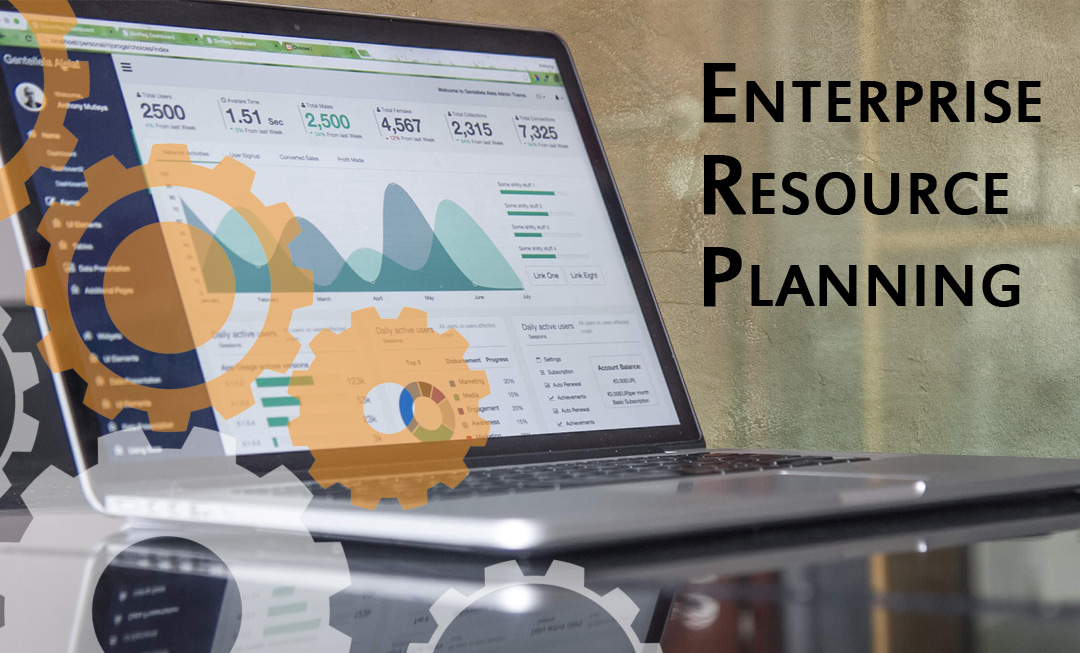 Many businesses have heard of enterprise resource planning (ERP) but don't know what it is or if it would be beneficial for their company. Enterprise resource planning is software that can help businesses keep track of information, such as customer data, inventory, financial data, and more. In this article, we will go over some of the benefits that enterprise resource planning can provide.

ACG Infotech Limited is serving in this sector since 1993, with headquarters in New Delhi, providing superior IT and related services to the clients all over the world for efficiently managing the implementation process of cloud based ERP, on-demand ERP, online ERP, CRM software and web application for disparatefferent industrial verticals, serving domestic as well as international sectors.

ACGIL is involved in every phase of the design and development of software systems, from the process of implementation to completion, and provides ongoing technical and functional support. Our extensive skill set covers all parts of operation and implementation, including functional specification development, business requirement formulation for client approval, system design, and supervising that development teams adapt solutions to meet particular client needs.


Benefits of ERP
If your business is like most, it has a variety of software programs to track different parts of the operation. There may be one for accounting, one for inventory, one for customer relationship management, and so on. ERP systems bring all of these disparate applications together into a single integrated platform.
The benefits of an ERP system are many and varied, but some of the most important include:
Improved efficiency and productivity: When all of your business information is stored in a single location and can be easily accessed by authorized personnel, everyone can do their jobs more quickly and efficiently.
Greater visibility into the business: With an ERP system, managers have access to real-time data on all aspects of the operation. This can help them identify problems and opportunities more quickly and make better informed decisions.
Reduced costs: An ERP system can help businesses save money in a number of ways, including by reducing duplicate data entry, automating tasks, and improving inventory management.
Increased customer satisfaction: By providing employees with better tools to do their jobs and giving managers greater visibility into the business, ERP systems can help businesses improve their customer service levels.
ERP Saves Money and Time
If you're running a business, large or small, you need to be able to efficiently manage your resources in order to achieve your desired results. One way to do this is through enterprise resource planning, or ERP. This type of software can help businesses keep track of their inventory, finances, and operations. In this blog post, we'll discuss some of the benefits of ERP and how it can help your business succeed.
ERP can help businesses save time and money by automating tasks that would otherwise be done manually. It can also improve accuracy and prevent errors by providing a single system for tracking all data related to your business. In addition, ERP can give you visibility into every aspect of your business, so you can make informed decisions about where to allocate resources.
Acgil's goal is to surpass all expectations of our clients by providing them best and outstanding customer care, flexibility and great values which results in good operation efficiency and optimize system functionality. Acgil provide best ERP in Noida.
Perhaps most importantly, ERP can help businesses grow by streamlining processes and making it easier to scale up operations. When implemented correctly,
Enterprise Resource Planning
can be a powerful tool for driving efficiency and success in any organization.
After sale service
If you're considering implementing an enterprise resource planning (ERP) system for your business, one of the key factors you should consider is the quality of after-sale service and support that's available.
While the initial cost of an ERP system can be significant, the long-term benefits can be even greater – but only if you choose a system from a vendor that offers excellent after-sale service and support.
Here are some of the benefits of working with a vendor that offers great after-sale service and support for their ERP systems:
peace of mind knowing that you have access to expert help when you need it;
timely resolution of any issues or problems that may arise;
access to updates and new features as they're released;
ongoing training and support to help you get the most out of your system;
and more!
At ACG Infotech, projects are not only developed but also planned to get successfully implemented at client's end. Acgil provide 24x7 support to their customers via phone, whatsapp and email. Customer get full support from employees and ACG Infotech is well known in this industry for their after sale service.
Don't let the initial cost of an ERP system deter you from considering it – instead, focus on finding a vendor that offer strong after-sale service and support, so you can enjoy all the benefits an ERP system can provide for your business.