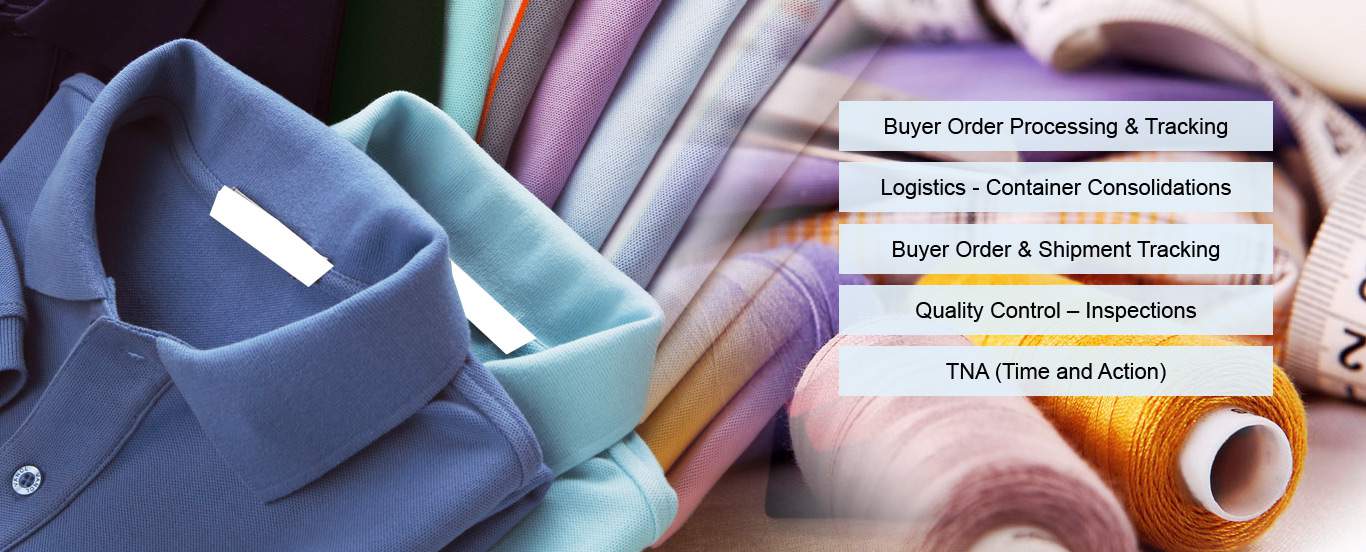 ERP for Buying House & Agencies
In terms of computerization, the scenario of buying house in India is not good if they are compared with other industrial sectors. Though they are quite organized as business houses and having international standards. Majority of them are using some accounting package at the most. They have not yet realized the what they are losing in terms of efficiency in absence of an integrated ERP.


Buying Agent & Agency ERP Solutions
We at ACGIL have realized this opportunity and come up with a
buying house ERP
solution, which is web based or cloud hosted (can also run on Intranet) and runs on any platform including connecting Mobiles phones' value added services (VAS). Our ERP offers integrated platform to seamlessly online connect
Buying Agencies with their Buyers, factories, Couriers and shipment companies
.
The primary concept is to track status of all activities online and instantly with a click of mouse. This will facilitate the buying house to plan
Time and Action
if they have access to WIP (work in progress) online with click of a mouse. Our
Buying Agency ERP software
for buying house management has it all.
Our ERP brings to fore the business people of a buying agency or house first to work on Business target client wise and decide a range plan product wise. Thereafter Design and sampling follows. Once the design and samples are approved and factories can be assigned productions with time line.
ERP software for Buying Agencies
by ACGIL offers customizable, web-based ERP solution to improve business productivity of a buying house and garment industry. All this can be assisted through various modules given below:
List of Buying House ERP Modules:
Business Target
Range Plan
Merchandise
Courier
Design & Sample Tracking
Compliance
Product Costing & Style
Capacity Planning
Buyer Order Processing & Tracking
Vendor Order Processing & Tracking
L C (Letter of Credit)
Forward Planning
Logistics - Container Consolidations
Packing List
Claims
Buyer Order & Shipment Tracking
Pre & Post Shipment Documentation
Quality Control – Inspections
Commission Invoice
TNA (Time and Action)
Reports
MIS Analysis Reports
Email Alerts & Reminders for advance planning
Purchase & Sales Analysis
Query on Item, Buyer & Vendor
MIS Analysis Reports
Added Features
Barcode & QR Label Generation & Scanning
Whatsapp
- (+91) 98 18 993537