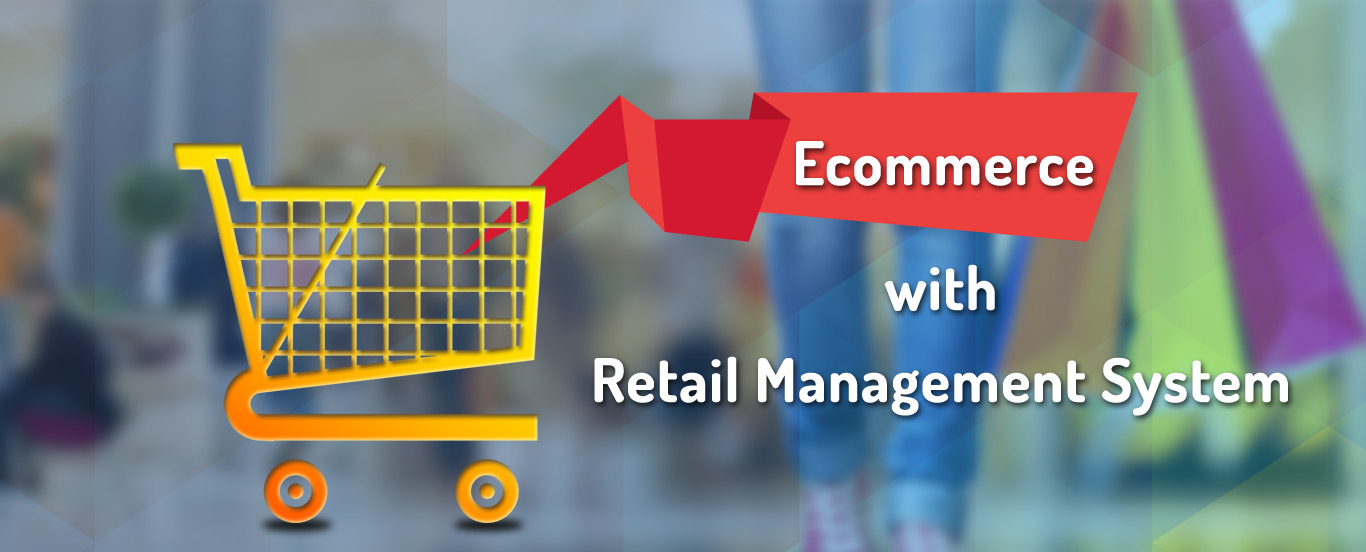 Ecommerce with Retail Management System
Complete Process
Supply chain management (Back end)
Space inventory, order entry, product configurator, supply chain logistics, supplier scheduling, inspection of goods, claim processing, and Payment calculation
Financials 
General ledger, cash management, accounts payable, accounts receivable, fixed assets
Delivery management (for Shoppers)
Connect sales with deliveries
Customer relationship management 
Sales and Invoices, customer contact
Data services 
Various "self-service" interfaces for Shoppers, Employees and Dealers
Access control 
Management of user privileges for various processes
The central idea of MX-Retail Ecom
| | |
| --- | --- |
| Segment | Module |
| CRM | Client Relationship, Customer Loyalty Program |
| SD | Sales, Dispatch, Supply chain Order mgmt, Warehouse mgmt |
| AM | Enterprise Management |
| Ecomm | Complete platform for shoppers |

(1) Mx- Retail Ecommerce Solution from ACGIL
The Mx-Retail commerce solution (backend & frontend) targets retailers, wholesalers and manufacturers with one stop technology independent open source feature-rich solution.

(1.1) B2C ecommerce website fully integrated with ERP features
Mx- Retail Ecommerce will be fully equipped with searches, aggregation and comparison features integrated with our backend ERP solution, which is best for multi-company, multi dealers, multi brands and multi locations while being user friendly and manageable ecommerce website. The Mx-Retail commerce also include a CRM, optionally but paid, that takes care of customer loyalty program that makes a difference and you stand out in a crowded market.

The model also offers ways attract shoppers with various schemes/discounts & offers to maximize conversions and increase average order size. With Mx-Retail commerce you get a custom web site with high-performance, product search, built-in capability to enable fast single-page checkout. With our Mx-Retail commerce integrated ERP Software you have everything you need to promote and manage your ecommerce websites including:
Ecommerce Website Templates (Dynamic website) built on search friendly and easily managed templates will be designed around your business requirements and objectives.
Content Management System (CMS) that allow you to easily create and manage product images, specifications etc.
Ecommerce Website Customer Loyalty Program (CRM) that can be optionally added to your ecommerce website to drive customer satisfaction and conversions.
Ecommerce Shopping Cart with shopper friendly shopping cart features.
All data other will be managed by ERP or backend. This will include
(1.2) B2B Ecommerce Portals (multi-Channel Program)
Streamline online ordering with accounts and invoicing, customer-based offerings and pricing and integration with ERP systems.
Net Engine (ERP) to manage all data in FRONTEND (Website) and BACKEND (back office)
(1.3) Multi brands Portal
Easily sell through and manage multiple, uniquely branded products including centralized order processing and fulfillment and branding of customer communications from a single system.

(1.4) Multiple searching ways of Products marketing and selling channels
You will get the ability to promote and sell your products with various parameters based on an algorithm.
Comparison Shopping Engine Data Feeds.
Ways to increase your product visibility by advertising through various banners on your portal.
(1.5) Fully Integrated Online and Offline Retailing Solution
Mx-Retail commerce Integrated Retail Management solution will offer an integrated platform including Point of Sales & Store Operations, Merchandising, Order Management, Customer Relationship Management and Marketing, Reporting. This model will you lots of time required to manage the data backup and other maintenance issues.
Whatsapp
- (+91) 98 18 993537