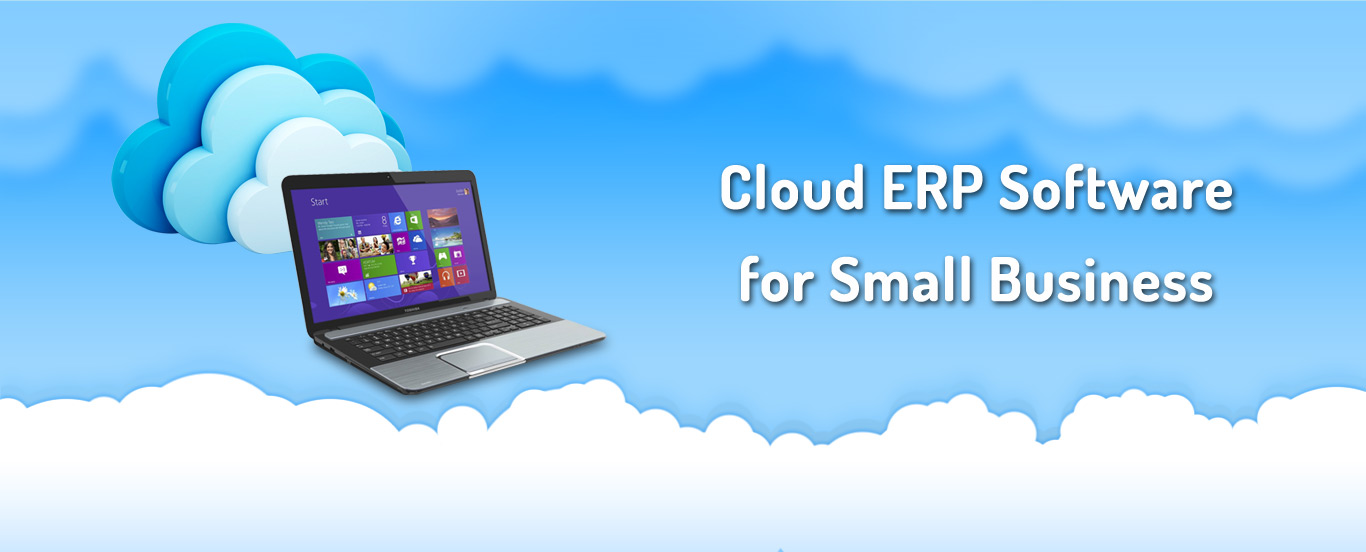 Cloud ERP Software for Small Business
For a mid-sized or a small organization, making a decision to implement a cloud ERP software can be a great idea because it is widely designed for driving the quality-centric business efficiency across every sector of the organization and requires minimum cost and resources in operation and deployment. There are a number of Enterprise Resource Planning (ERP) software in the market that made it difficult to choose a best one product among them.

A top notch ERP for small business is one that most intimately align with the entrepreneur's goal, support change, return on investment (ROI) maximization, reduce risks, reduce costs and allows an utmost quality support in decision-making in various crucial activities of the business like sales, delivery & distribution, order tracking, accounting & finance, human resources, inventory control, and customer services.

A cloud based ERP solution gives the business a flexibility for building out solutions in easiest manner and it also provide a good level of future-proofing and growth of the business due to its highest degree of elasticity.


ERP on Cloud
For a medium and small-size business, cloud
ERP solutions
ensures maximum scalability, security, and performance and set the organization to focus on the business instead of managing the back office and a big internal IT resources. It provides small business owners with a most suitable way for managing their technology because they need not worry for the integration and deployment, cost of ownership, and time-to-value. Instead of it, they can focus on their business planning for the execution of future goals that will have a highest and effective impact on the bottom line.
ACG Infotech is a perfect destination for small scale industries who is seeking for a technologically advanced and highly convenient ERP. Empowered by the team of adept IT professionals, the company has secured a top notch position in the industry by providing a state-of-the-art solution.
ERP on Cloud
requires minimum capital investment for the deployment and gives an utmost level of security of the data that is organized and under controlled.
It is a better solution for the small size businesses owing to the minimum requirement of the operating expenses and less staff for supporting the system.
Whatsapp
- (+91) 98 18 993537