Hospital IT Management Software for a More Efficient Process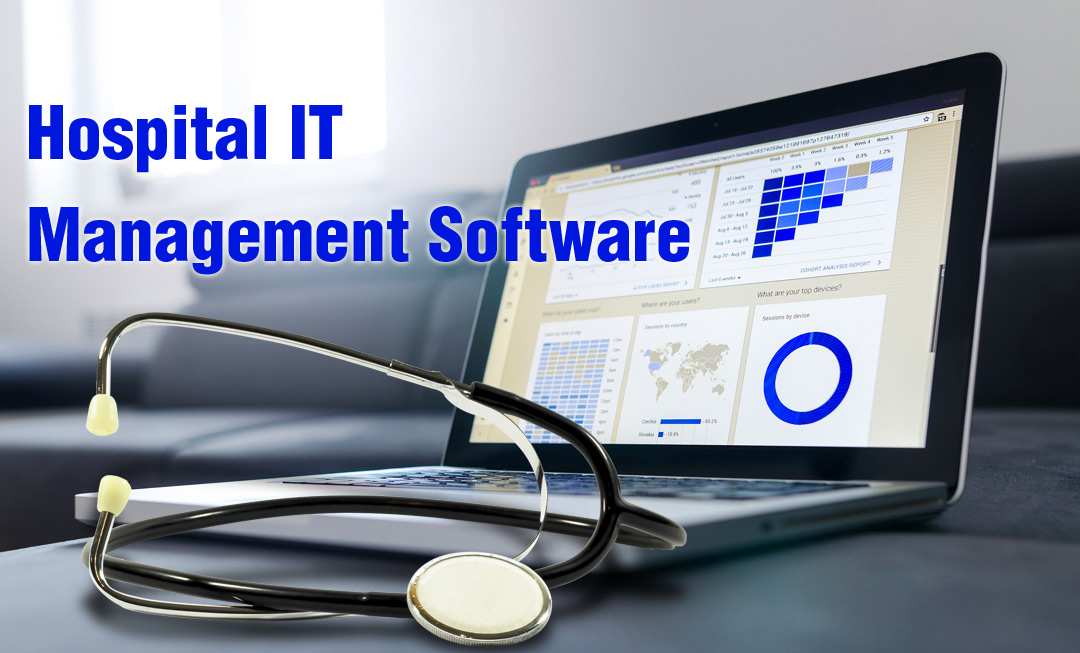 In today's healthcare industry, efficiency is key to keeping both patients and facilities happy. The more streamlined your processes are, the better it is for everyone involved. From check-in to discharge, a hospital IT management system streamlines your workflow to ensure that every employee has the information they need when they need it. A good HIMS will not only make the processes easier, but also increase the accuracy of documentation and monitoring of everything from supplies and equipment to patient charts and records. This blog will serve as an introduction to the various hospital IT management solutions out there and how they can help streamline your processes while keeping you compliant with government regulations.


Why is Hospital IT Management Software Important?
Hospitals are complex organizations that require secure and reliable technology to properly function. One of the most important aspects of information technology at a hospital is managing the flow of data – and that's where
hospital IT management software
comes in. From patient records to billing, finance, and HR, the best IT management software for hospitals allows you to integrate all departments smoothly, improving efficiency and productivity. Hospitals today have a variety of departments, each with their own set of needs. If a hospital IT department tries to manage each of these departments separately, it can easily become a disorganized mess with incomplete data and a lack of collaboration. By using IT management software, hospitals can manage all of their data across all departments in a centralized and easily-accessible location. This allows employees to collaborate more easily and ensures that data is accurate and consistent.
Electronic Health records
Electronic health records (EHRs) allow healthcare providers to electronically record and store patient information, such as test results, diagnoses, and prescriptions. EHRs are a critical part of healthcare that many industries are now adopting due to the benefits they offer. EHRs allow providers to access patient information from home computers, mobile devices, and/or hospital computers, so that they can track a patient's progress more effectively. EHRs also allow providers to have a more detailed record that can help them catch any mistakes or omissions when filling out a chart. Although EHRs can be beneficial, they can also be difficult to implement. Hospitals usually have different types of computers, networks, and other components that must be compatible with the EHR system to work properly. In addition to this, hospitals often need to meet federal requirements for EHRs, which may include things such as a minimum number of physicians using the system and having a central server for the EHR system.
Electronic Monitoring and Supply Tracking
Healthcare providers often have a large number of patients under their care, along with a variety of equipment that needs to be monitored. Electronic monitoring and supply tracking software allows healthcare providers to keep track of all of this equipment and know when something needs to be replaced or taken out of service. By using this software, providers can reduce risk and ensure that nothing dangerous is being used in a room. Electronic monitoring and supply tracking software allows healthcare providers to keep track of a wide variety of items, including: - Patient medical equipment - This includes things like IV pumps, pulse oximeters, and other medical devices. - Patient supplies - This includes things like gauze, gloves, and other items that are used during procedures or everyday care. - Waste management - This includes things like biohazard bags, syringes, and other medical waste.
Computer and Network Infrastructure Management
Computer and network infrastructure management software allows healthcare providers to keep track of the health and performance of their computers and networks. This software allows providers to check things like uptime, bandwidth usage, and equipment failure rates, so that they can identify potential issues before they become major headaches. Computer and network infrastructure management software can also be used to create a disaster recovery plan, which includes information about where backups are being stored and how employees can easily access them during a situation where normal computing is not possible. By having an easy-to-follow disaster recovery plan in place, healthcare providers can quickly recover from events like server outages or natural disasters.
Conclusion
Hospital IT management software
allows healthcare providers to better manage the flow of data between departments. This allows providers to centralize data in one place so that it can be accessed easily by all employees, regardless of their department. Using IT management software also allows healthcare providers to better meet federal requirements related to data management, such as Electronic Health Records and Electronic Monitoring and Supply Tracking.