5 Interesting Facts About Cloud-Based ERP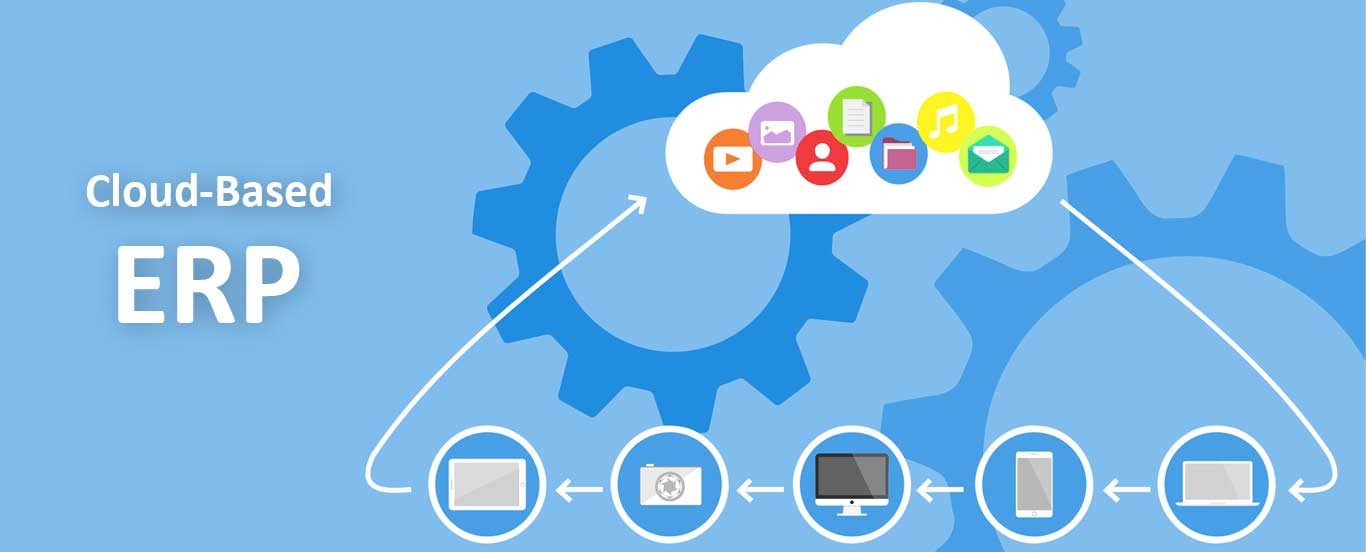 In the technological era, usually, organizations use their respective data to create business strategies and share information throughout their departments. Enterprise resource planning software is needed to manage such complex processes. In every small and medium enterprise, the corporation of ERP can be seen at every level.

Cloud-Based ERP is gaining a lot of attention from industries as it provides solutions from human resources management to the sales, and it is becoming more prominent. To save time and speed up their processes, companies are looking for Cloud-Based ERP to fulfill their requirements. Cloud users are continuously increasing every year, and it has been estimated that the cloud will be managing about 40 zettabytes or 40,000,000,000,000,000,000,000 bytes of data by the year 2020. Adoption of ERP Software has been increased and the latest upgrades are allowing easily to switch to a new solution.

New study reveals
According to Forbes magazine, cloud spending has grown 4.5 times the rate of IT spending since 2009. From 2015 it is expected to grow 6 times the rate of IT spending.
The demand for cloud-based services has reached 18% recently, in total worldwide revenue it has grown from $209.2 billion to $246.8 billion.
Software-as-a-service (Saas) is expected to grow 20% by this year.
A recent survey revealed that in the year 2016, 70%of organizations had a cloud-based application. 90% of all software, services, and technology will be cloud-based by 2020.
82% of the companies who switched to clouds in projects, saved a huge amount of money. Since the arrival of the cloud, the IT department has seen tremendous improvement in workflow.
Let's have a look at the 5 important facts about
Cloud-Based ERP
ERP promotes growth – ERP is growing increasingly in the worldwide market. Demand for this software has raised in the IT department as it meets the company's requirements with innovative technologies. No infrastructure is required to run this system, use what you paid for. Hence it focuses on growth and returns on investment is faster.
It provides flexibility – cloud provides high accessibility quality tools which could not be accessed before. Even if the company does not have the internal infrastructure, ERP can help the small or medium-sized company to get a world-class solution.
Increase in agility – With the increasing use of the solution, work efficiency has increased, and removal of human error and duplication of data entry. It helps in adapting and operating quickly as the previous system can be slow and outdated.
Saves money – According to research, most of the companies have saved a huge amount of money after switching to the cloud system. Organizations appreciated the reduction in IT budget as the cloud allows flexibility in investments and fastens the processing time. In the cloud-based ERP system, there is no added cost as all upgrades are handled by trained people.
ERP ensures security – This software makes sure that the privacy of data is kept safe. In the case of a cyber attack, human error or network disruption cloud-based ERP maintains the data privacy as it has regular backup services with other features like multiple authentication and data centers are integrated. All the important documents will be stored in the secure portals.
For more information related to our various ERP, CRM software packages and Hospital Management System software, contact us here:
Click here:
Online Demo
for Free online demos of our ERP, CRM, HMIS & other software products.
Click here:
Product Enquiry
for our product related enquiries.
Find here:
ERP & CRM software related news, blogs & articles
.
Other ERP related links:
Free ERP Online Demo
ERP Vendors in India
ERP Suppliers in India
ERP Software Packages in India
ERP Providers in India
ERP Consultants In India
ERP Packages In India