Question You Should Ask Before choosing Hospital Software Company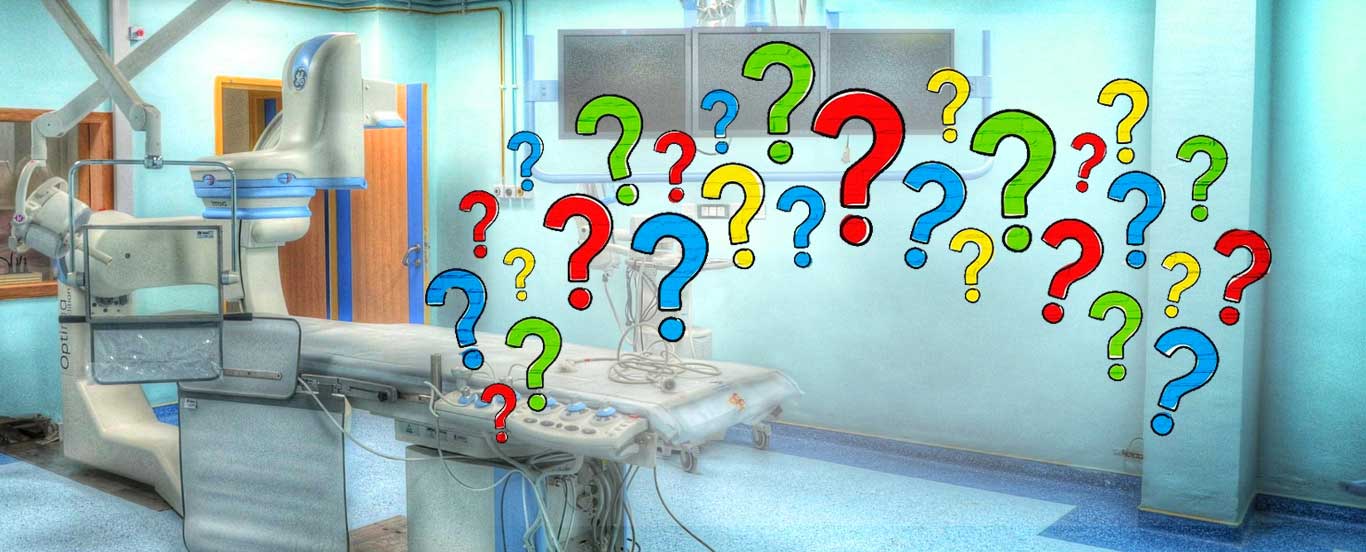 Automation is at the core of healthcare software. The temporary world is technically upgraded. All manual activities are taken care of by modern pieces of equipment.

HMS software in India has integrated the management process, streamlines the operations, controls and supervise the patient care. It limits operational costs and maximizes profits. The hospital management system provides accurate information for better decision making in regards to patient care. This particular software is essential to handle multiple tasks at the same time, online appointments, admission and discharge of the patient, billing, etc.

A Hospital Management System helps hospital staffs to perform tasks efficiently. There may be pros and cons of healthcare software, buying one can be challenging as there are a variety of options including work capacity and the cost.

Before buying the software there are few questions you should consider :


What factors do you need to accomplish the Hospital Software?
One should identify the need, that prevents workflow in the delivery of patient care. Look for the efficiency in the software, it should be able to perform tasks and provide data security.
What are the requirements of your industry?
The medical sector is different from other industries, it been sighted that hospitals with ICU units also have general and specialty departments. Managing different practices in the same organization can be challenging and it demands unique functionality to fulfill requirements.
What is your budget?
Budget can be a significant factor in determining whether you want to purchase a Cloud-Based Solution or an on-premise system. It also helps you to understand if the software functionality is good or important to go for.
Is the software flexible?
Look for the software which is flexible and supports completely and also that can adapt to new process changes. There are different methodology practiced in medical organizations, especially start-ups. The current way of working may not be beneficial and may not provide sufficient opportunity for change in the process. You need a software which is good enough to expand your vision regarding the process of the organization.
Are requirements formats supported?
In a few processes, textual requirements implementation is not enough, the search tool for multiple requirement formats supporting visuals graphically. Choose the software which not only allows plain text but also attach documents, visuals, screenshots, and graphs.
Does the software support collaboration?
Communicating with team members in real time can be challenging at times. Not all information can be passed on through email, messages or meetings as most of the employees may not get the clear picture of the present happenings. Look for the tools which are highly efficient to support any kind of communication and provides notification if any changes occur.
What kind of benefits would you get after implementing the software?
Before purchasing the software, research for the following benefits your organization will be getting after the implementation:

It should be easy to access information about the patient and should be readily available.
Choose a unique system which helps in eliminating manual work and manpower
Removes duplication of data entry, all work is automated and reduces the cost factor to a great extent.
Increased data security and patient care is important as it provides faster patient recovery and information access.
For more information related to our various ERP, CRM software packages and Hospital Management System software, contact us here:
Click here:
Online Demo
for Free online demos of our ERP, CRM, HMIS & other software products.
Click here:
Product Enquiry
for our product related enquiries.
Find here:
ERP & CRM software related news, blogs & articles
.
Other ERP related links:
Free ERP Online Demo
ERP Vendors in India
ERP Suppliers in India
ERP Software Packages in India
ERP Providers in India
ERP Consultants In India
ERP Packages In India