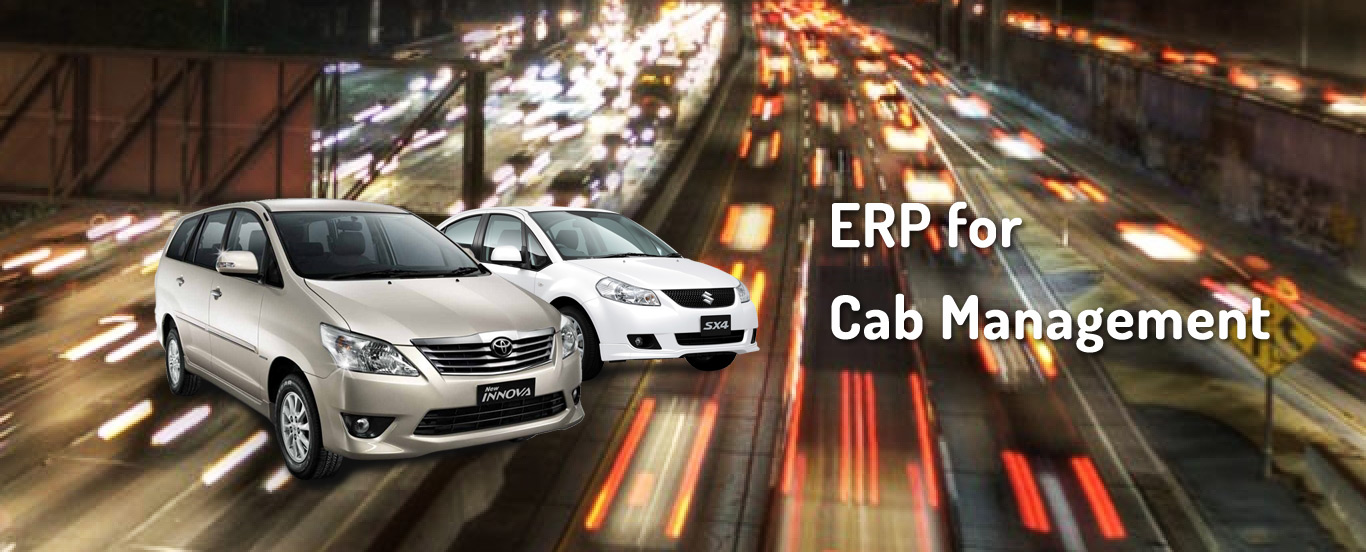 ERP for Cab Management
Besides the existing range of services and products, ACG Infotech is now offering all you need to establish a better cab management business. Cab administration is all about providing convenience to the customers to have easy bookings of their travelers. From the advance bookings to final dispatch, each and every activity is controlled with the use of cab management ERP software that facilitate all cab operators. This is an easy to use and user-friendly solution empowers businesses to have proper visibility of the locations to provide real-time availability of transports.

Our ERP for cab management is available with web-based or cloud-hosted operating platforms. It is a highly sophisticated cab management system proposed to promote cab business in order to effectively organize bookings, dispatch, vehicles availability, accounting, billing and reports generation activities.

Further, we also alter functionalities and modules in the system for meeting requirement list of individuals as well as growing market. As technology grows, demand of ERP has also spreading its wings across entire industry which results in making the businesses more organized and visible.

ERP solution for cab facilities from ACGIL offers to the clients a customized and enhanced software solution that assists middle as well as large organizations in reducing their operational cost and improving profitability by maintaining each operational activity.
Whatsapp
- (+91) 98 18 993537